Diary 2018 for StoryNight at Torriano
Details
Wed 13th Feb Doors 7.30 / Stories start 8pm
£10/8 on the door incl mock and cocktail + nibbly bits
THE SERPENT'S KISS told by A SPELL IN TIME
Wed 13th March Doors 7.30 / Stories start 8pm
£10/8 on the door incl mock and cocktail + nibbly bits
SILENCE (3) told by Rachel Rose Reid
Wed 10th April Doors 7.30 / Stories start 8pm
£10/8 on the door incl mock and cocktail + nibbly bits
Save the Date!
Wed 8th May Doors 7.30 / Stories Start 8pm
£10/8 on the door incl mock and cocktail + nibbly bits
StoryNight with Jonathan Gunnings
Wed 12th June Doors 7.30 / Stories start 8pm
StoryNight is Every Second Wednesday of the month (barring August when we all go and play in a field)
When and where
Details
When
Second Wednesday of each month (Closed August for alternative fun!)
Doors open 7.30pm; stories start 8.00pm. £7 on the door
Where (contact details)
99 Torriano Avenue
London NW5 2RX
Nearest tube: Kentish Town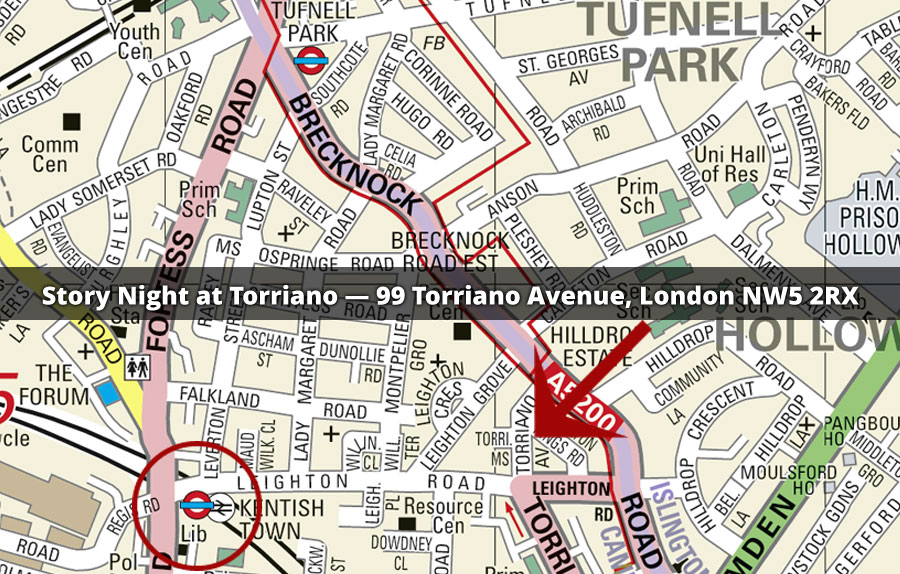 About StoryNight at Torriano
Details
London's liveliest storytelling club-night for adults, run by Nell Phoenix.
Professional storytellers headline the evenings at our intimate, candle-lit space. They spellbind us with stories that have been told and re-told for ever - epics, myths, legends, folk and fairytales.
These tellers transport with their tales, they connect in the moment with the space, the story and the audience, creating an intimate and unique experience. At StoryNight, storytelling is a traditional yet wholly contemporary performance art.
StoryNight is at the grassroots of the London storytelling scene. We have a fun and friendly crowd and the best listening ears in the capital!
At StoryNight we encourage well-honed 10-minute tales from the floor. Speak to Nell on arrival.
And it's only £7 on the door including wine and nibbles. For details about the next StoryNight, see our Diary page.
Take a punt on any of the (other) storytellers Phoenix finds for her Story Night. This really is storytelling for grown-ups at its absolute best - one of London's best-kept secrets.
Viewfromthegods, 2015


Thou shalt not is soon forgotten but once upon a time lasts forever.
Philip Pullman
Without stories we would go mad. Stories can conquer fear, you know. They make the heart larger.
Ben Okri