Diary 2019 for StoryNight at Torriano
Details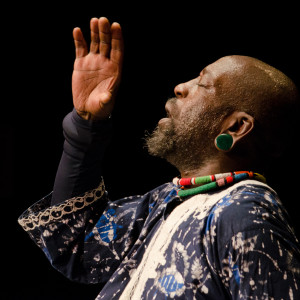 NEXT UP AT StoryNight 2019
Wed 12th June Doors 7.30 / Stories start 8pm
£10/8 on the door incl mocktail + optional rum + nibbly bits
TUUP
TUUP (The Unorthodox, Unprecedented Preacher aka Godfrey Duncan )has been a professional storyteller since 1981, when he joined Ben Haggarty to form the West London Storytelling Unit.
Truly an elder of the storytelling revival in Britain, his style is one of total improvisation,unbounded charisma and alarming spontaneity. His fabulous capacity for mi micry and ear for a wild story is outstanding.
TUUP has travelled the world extensively, telling stories all over Europe and in both Northern and Southern Africa.
In his role as a creative lyricist, poet, percussionist and vocalist with the highly influential dance music collective, Transglobal Underground, he has performed throughout Europe, Central Asia, Asia and North and South America.
Wed 10th July Doors 7.30 / Stories start 8pm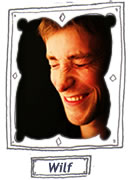 £10/8 on the door incl mocktail/cocktail + nibbly bits
WILF MERTTENS

''Very expressive
Serious (but funny)
Gem of a performance
Well crafted and somewhat dangerous'
Audience Feedback for Prometheus
August we take a break to frolic in the fields
Wed 11th Sept Doors 7.30 / Stories start 8pm
£10/8 on the door incl mocktail/cocktail + nibbly bits
StoryNight with Katy Cawkwell
StoryNight is Every Second Wednesday of the month (barring August when we all go awol)
When and where
Details
When
Second Wednesday of each month (Closed August for alternative fun!)
Doors open 7.30pm; stories start 8.00pm. £7 on the door
Where (contact details)
99 Torriano Avenue
London NW5 2RX
Nearest tube: Kentish Town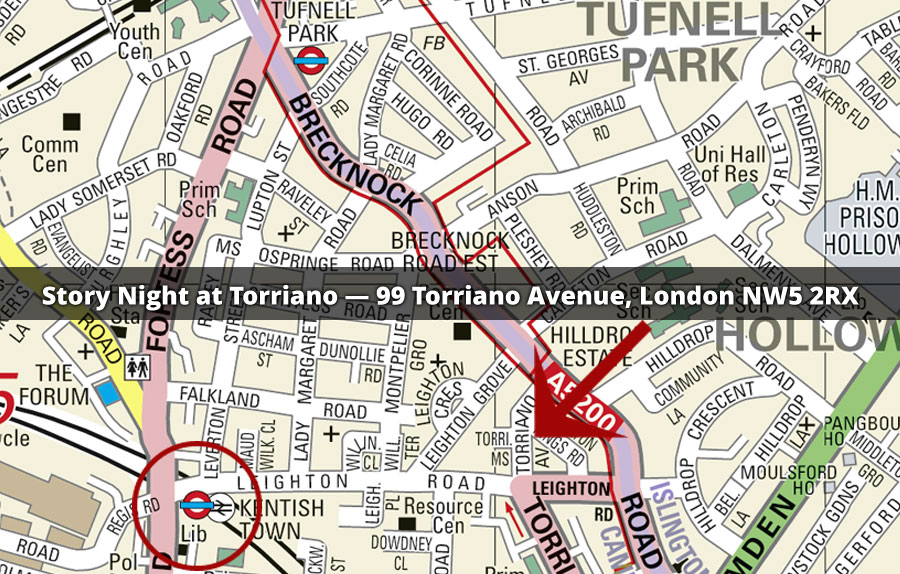 About StoryNight at Torriano
Details
London's liveliest storytelling club-night for adults, run by Nell Phoenix.
Professional storytellers headline the evenings at our intimate, candle-lit space. They spellbind us with stories that have been told and re-told for ever - epics, myths, legends, folk and fairytales.
These tellers transport with their tales, they connect in the moment with the space, the story and the audience, creating an intimate and unique experience. At StoryNight, storytelling is a traditional yet wholly contemporary performance art.
StoryNight is at the grassroots of the London storytelling scene. We have a fun and friendly crowd and the best listening ears in the capital!
At StoryNight we encourage well-honed 10-minute tales from the floor. Speak to Nell on arrival.
And it's only £7 on the door including wine and nibbles. For details about the next StoryNight, see our Diary page.
Take a punt on any of the (other) storytellers Phoenix finds for her Story Night. This really is storytelling for grown-ups at its absolute best - one of London's best-kept secrets.
Viewfromthegods, 2015


Fairy tales are more than true, not because they tell us that dragons exist, but because they tell us that dragons can be beaten.
G.K. Chesterton
People did not wait for writing before they told stories
Albert Bates Lord